The PiB Pumper is the most efficient & cleanest method of dosing liquid PIB (Polybutene / polyisobutylene), that is available anywhere in the world.
Invented, designed and manufactured only by Marshall Pumps, our PiB Pumpers can be found in every continent making silage wrap and specialist stretch films.
Machinery manufacturers and blown film producers have been using our PiB Pumpers for over 25 years and they tell us it is the best value & most reliable method of handling PIB additive.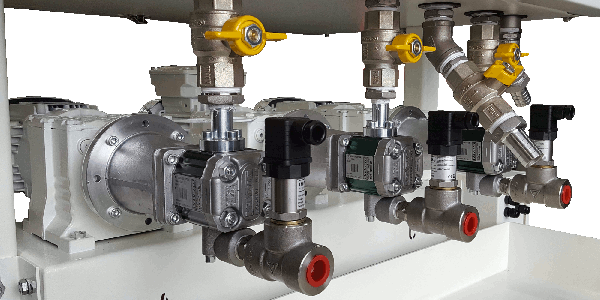 Higher Pressure Delivery?
We can supply complete PiB Pumper delivery systems for injection pressures of up to 150bar, complete with control panel alarm functionality and fail safe shut down. Ideal for 'through screw' delivery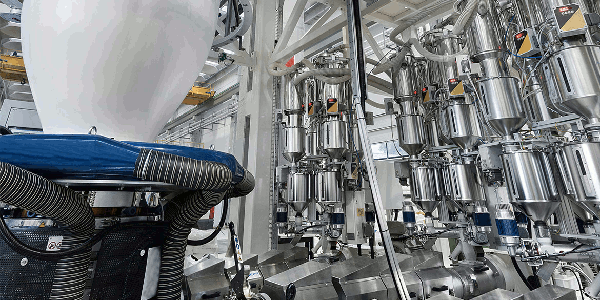 We supply Duplex (2 pump) and Triplex (3 pump) versions to cater for 3, 5, 7 and even 9 layer extruders, where each pump has its own independent controls so you can inject different percentages of Liquid PIB into different layers to suit your own formula.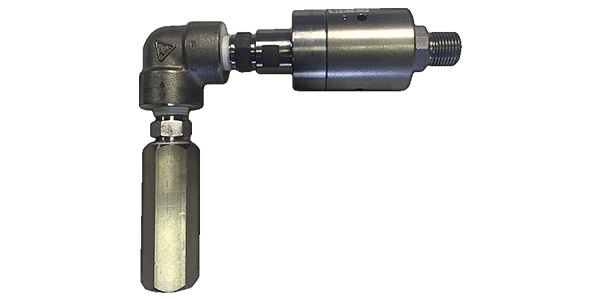 We don't just supply the PiB Pumper and leave you to worry about the rest, we supply all the components needed to ensure handling and using liquid PIB is as easy and clean as possible. Drum emptying systems, heating & insulation jackets, heated hoses & rotary unions are all supplied in one 'ready to use' system.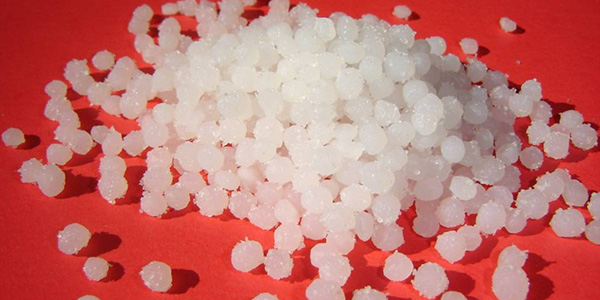 You can easily retrofit our PiB Pumpers to your extruder and start saving money right away. Not only is the cost of liquid PIB far less than masterbatch, but you save on power too as you are converting less polymer by adding liquid PIB.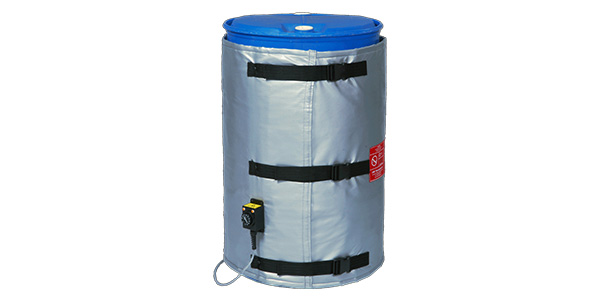 PIB in drums or ringmain system?
Our range of PiB Pumpers come with an AUTOFILL function to refill the pumper's heated tank automatically – this can be via a drum pump or an air actuated valve to suit. We take care of all of the project for you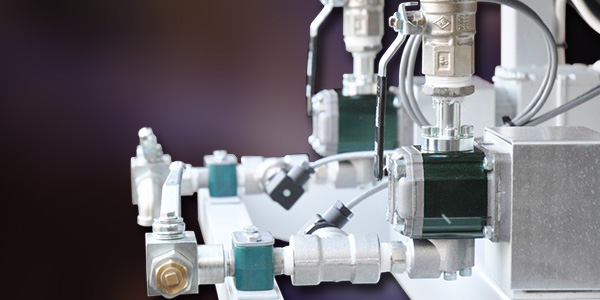 With new extruders or retrofitted
The PiB Pumper has been designed to fit to any extruder, with a range of injection options at any point in time. It can be used in manual mode where you simply 'turn the dial' to add more or less PIB, or in full AUTO mode where it fully synchronises with the extruder speed providing very accurate dosing regardless of speed
The PiB Pumper can easily deliver liquid PIB via three main methods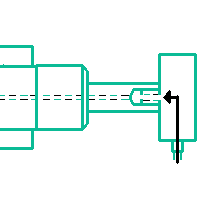 Injection via the core of the shaft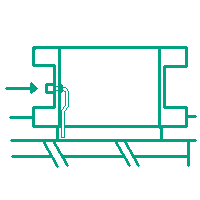 Injection into the inlet feed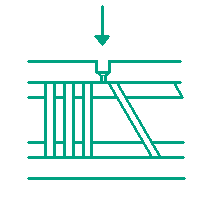 Injection through the barrel
One of our customers has been using our Triplex PiB Pumper for many years to successfully inject liquid PIB at 4% in the outer two layers and just 2% in the middle layer of a 5 layer blown film product.
Each pump works totally synchronised and huge cost savings have been seen over using masterbatch in his production.
We can supply our PiB Pumper with pumps that provide higher flows and have larger tanks to accommodate even high output extruders.
All PiB Pumpers are factory tested and calibrated to precisely match your application.
They are also fully adjustable on site and are synchronised with your extruder speed so they always deliver the correct level of liquid PIB for different grades of films.